My Kind of Art
I've have always been the kind of girl who enjoys doing hair, makeup, and nails on myself and others. When I think of myself as a creator I think of the art I can do with beauty. Makeup isn't for those who want to hide themselves it is for those persons who don't have much self confidence and just need a little boost to see how truly beautiful they can be and already are. Makeup is use in different ways some just to hide some flaws, for those who have no confidence, and those who think they are better then everyone by the form they look. I honestly believe the true beauty is a persons personality but I also believe that a person can show there personality through the art of beauty. This is my art, my art is beauty.
Drawing
A thing I enjoy to do for fun is drawing, since my freshmen year I've always had some sort of an interest in drawing. Drawing is a way to express yourself much like makeup.
Powered by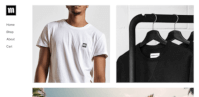 Create your own unique website with customizable templates.